William Gleason Shihan, 7th Dan
William Gleason Shihan, the founder of Shobu Aikido, studied Aikido from 1970 to 1980 at the main world headquarters under Seigo Yamaguchi Sensei, one of the most gifted students of the founder.

Gleason Sensei founded Shobu Aikido, Inc. in 1980 in Boston, Massachusetts, and there are presently five Shobu affiliate dojos from the Midwest to the East Coast. His latest book is Aikido and Words of Power: The Sacred Sounds of the Kototama. He is also the author of The Spiritual Foundations of Aikido, which has been translated into four languages.

His first DVD, Aikido and Japanese Sword, shows how the movements in traditional swordwork and those in Aikido barehanded techniques are essentially one and the same. His second, William Gleason at Aikido Eastside, explores the secrets of aiki hidden within Aikido technques.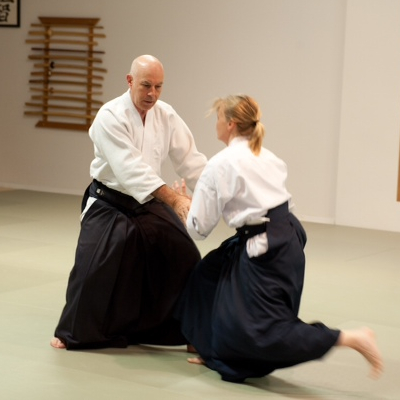 Gleason Sensei is available for seminars worldwide. Please contact him to enquire about his availability.